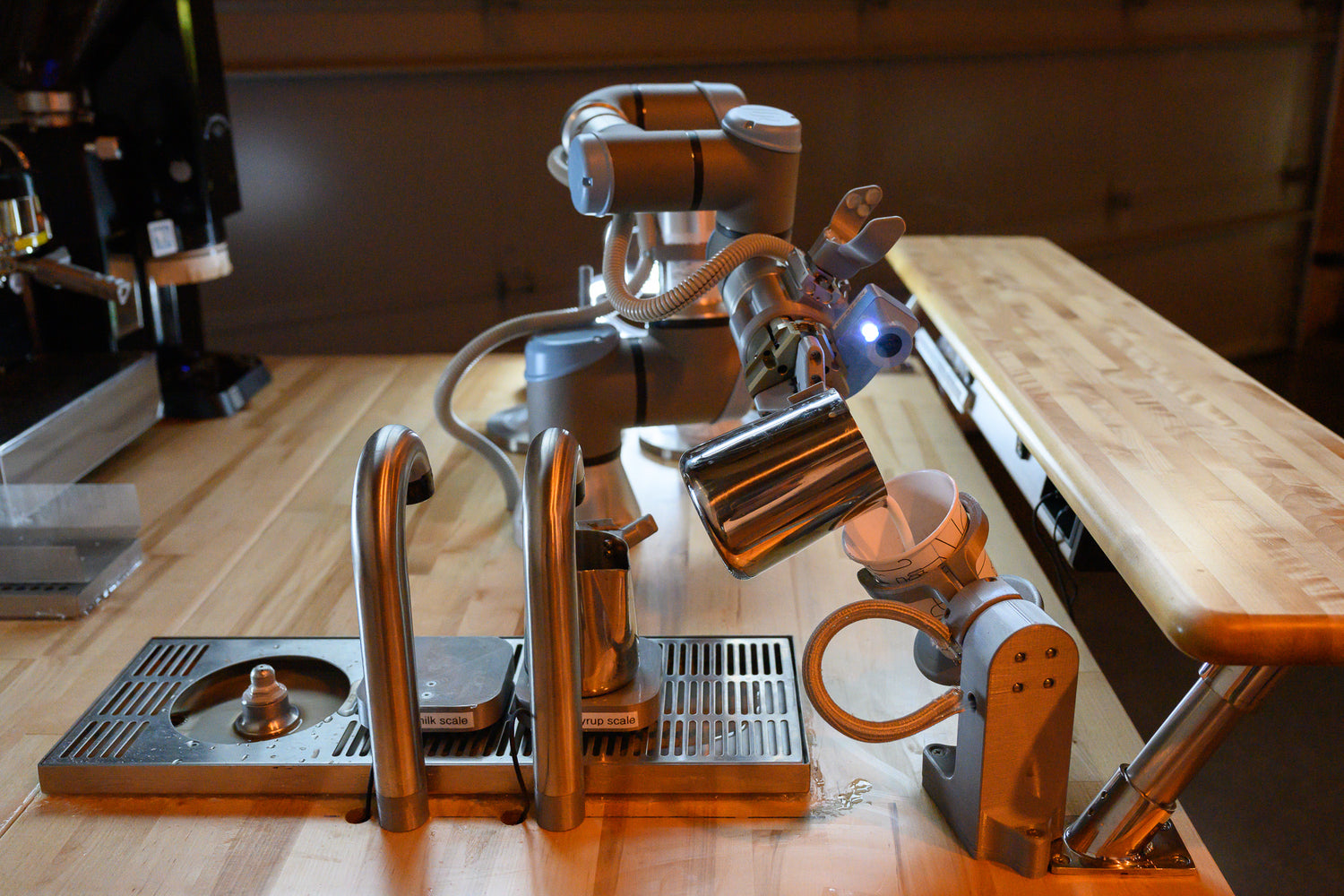 Invest Artly
Investing in AI is worth your time to review and Artly is getting ready to invite friends, family and loyal fans the opportunity to invest in our next stage of growth.
Invest
Why Invest in Artly?
The Future is Artificial Intelligence

The global artificial intelligence (AI) market size was estimated at US$ 119.78 billion in 2022 and it is expected to hit US$ 1,591.03 billion by 2030 with a registered CAGR of 38.1% from 2022 to 2030.

A Solution Based Product

Within the sector, AI that answers human problems, like skilled labor shortages, is expected to see the highest growth. Artly is machine learning that supports retail operations, optimizes business processes, and democratizes artificial intelligence on the consumer level.

AI with a Kick

Your friendly neighborhood robot barista also sits within the specialty coffee retail market, which is estimated to grow at a CAGR of 7.43% between 2022 and 2027.

Artly is an Experience

Artly's robot baristas engage directly with consumers, making it not only a participatory moment for customers but a perfect embodiment of experiential marketing. TikTok highlights the connection our loyal fans have for Artly.