Our mission is to preserve, elevate, and democratize the fine craft of coffee making, rather than simplify it.
When we started developing our barista bot technology, our priority was to never sacrifice quality. We built our robot around this entire concept.
Artly AI develops Barista Bots that know how to use human tools and perform actions.
Anomaly detection

Structure from motion

Obstacle avoidance

Path planning

Physical reasoning
We use championship quality coffee beans
Our coffee beans are roasted by the reigning US barista champ, Joe Yang, who also taught our barista bots how to make these special drinks.
Joe used deep learning AI combined with computer vision, so that they produce the perfect cup of coffee every time.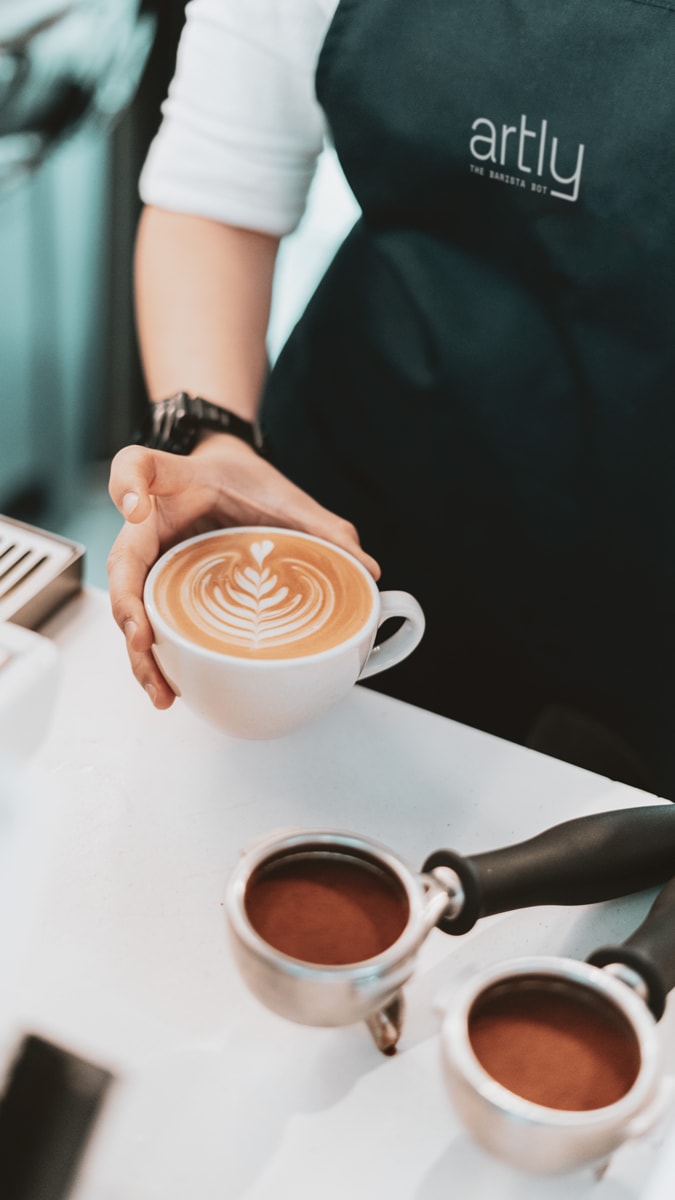 Our barista bots learn quickly
Human baristas can use our imitation learning platform to teach Artly new tricks by showing examples.
Deep Learning-based visual inspection is used to monitor drink quality at each step to ensure a perfect cup with every order.
Invest in Artly
Artly's mission is to utilize technology to bring high-quality coffee and a unique experience to coffee drinkers in every space.